Magic Kingdom is still The Happiest Place On Earth! In my opinion, Disney's Magic Kingdom is still the crown jewel of all of the Disney Parks. This place is aging very well in contrast to Hollywood Studios. It's very vibrant and alive here. There is a lot to take in. Once we first entered and made our way down Main Street USA, we encountered a show with Tiana, Mickey and Minnie singing and dancing along with other characters. Just as our first visit shortly after entering we were greeted by a character dance party. It's never a dull moment at Disney's Magic Kingdom. In this post I will outline our visit along with some tips if you're on a budget or considering whether you can actually manage the trip. Don't worry you can and will manage!
First things first, buy your tickets online! You can claim your tickets with as little as a screenshot of the confirmation number (on your smartphone) and your state ID if you are a Florida Resident getting a discount. I was able to do this through Disney's website. You will save time entering the park if you do so, depending on your arrival time just getting past/through the ticketing area can take up to 30 minutes or more if you skip this step. From there, the monorail is quick and easy way to access the park and now our go to for park entry. It's our go to and the kids' favorite. I think it is the most popular so crowds do form steadily for the monorail, the ferry is somewhat less crowded. The monorail comes very regularly and back to back so if one seems too crowded you can wait another will come minutes apart.
Although I am advising on a having a budget friendly trip, I am also advising on one without heartbreak and stress. With that said, do not bother with ticket scalpers, discount tickets or partially used tickets. At ticketing your tickets are verified with confirmation number and ID. When you exit the monorail to actually enter the park, there your ticket is linked to your handprint for kids, and a fingerprint for adults. I'm not saying that you can't do it, I'm just saying I have seen people turned away at the entry gate finding out their tickets belonged to someone else and could not be used. Or the finger print reader turned red denying access. Confirmation numbers and physical tickets (which are actually an access card) are tied to an actual person. I'm not saying you can't but that I wouldn't want to go through the process of getting that all sorted out or not sorted out for that matter. As far as I know and as noted on Disney's website they are non transferable. Again I'm not saying that it's impossible but…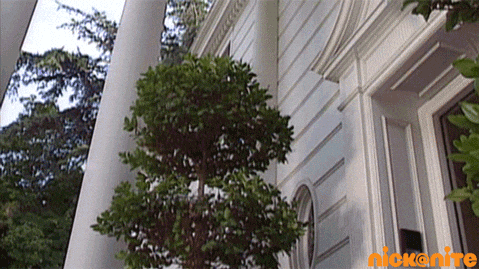 On the upside, Children under 3 are FREE! "Lap babies" are able to ride a number of attractions at Disney, such as Dumbo and the Tea Cups. Aladdin's magic carpets are also another ride that babies can ride. Jaylen's the same age that Jeremiah was at the time of our first visit, he was able to ride a number of rides and get in free since he is 2 years old.
The park peaks in crowding by early afternoon (12 to 2pm) to early evening (4 to 6pm) so get there early! The park does get noticeably thicker when it's time for the fireworks and big finale at Cinderella's castle. With that all said, you won't be able to do everything, and that's okay. During our second visit we had participated in activities, rides, and attractions that we were not able to do or squeeze in during our first visit. And even then, you have probably guessed it we still have yet to do everything that the park itself has to offer. Pick your family's areas of interest, make those activities and attractions a priority. Consider getting a fast past for some of these activities since you will spend a lot of time in line.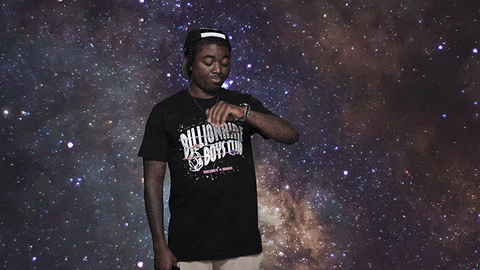 Regular wait times (without a fast pass) peaked at 120 minutes for the most popular attractions and averaged 90 minutes for others. The less popular were between 60, 45 and 30 minute wait times. We missed out on The Mine Train since it peaked at a whopping 210 minutes!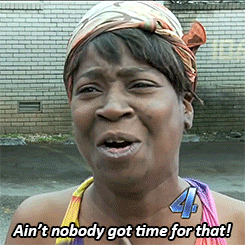 The kids and our family both have grown since our last visit. In comparing both visits, I still think that optimal age range for this park is 3-6 years old. Children who are still in preschool to Kindergarten. Granted anyone can enjoy this park, especially if they have grown up on Disney movies or the Disney Channel. Children at this age still engage in pretend play and dress up. They have the innocence to appreciate and be immersed in all of the imaginative things going on in the park, and the interactions with the characters in costume that stay in character at all times. Like my husband says about kids this age, "…to them this is real life and the characters are real people"?.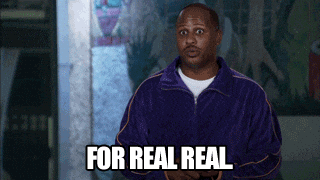 The appeal of Disney World's Magic Kingdom peaks at around 6 – 9 years of age. If you are waiting you may set yourself and children up for disappointment if they are any older, say 10 – 12 "tween" range.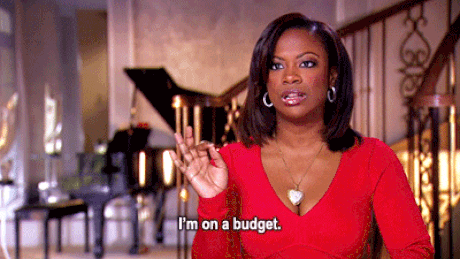 Disney IS DO-ABLE! Even on a budget! The average park patron is on some type of budget some are just higher or lower than others. You made it and that's ALL that matters! Besides, having a budget in alignment with a plan will be key to 1. Enjoying your vacation 2. Making your Disney vacation work for you and your family 3. Making the most of your time there.
Learn the areas to cut corners and save $$$, such as staying off site, bringing your own snacks and drinks. Bringing your own lightweight foldable stroller instead of renting one. Stay at a property that offers shuttle service to the parks so that you can save $$ on paying for parking and being stuck in traffic, cutting into your time at the parks. Likewise, to make the most of your time, start out early. If you have read my previous post then you know that we stayed off site at a hotel with shuttle service. If your hotel offers it, opt for eating breakfast at your hotel even if it is just continental. We had bagels and coffee on a couple of days. After breakfast, you can have one meal together at the park, lunch or dinner. You could pack a lunch and have dinner at the park. Or have lunch at the park, and dinner at an off site budget friendly chain restaurant as there are many options in the Disney area. We did this on the flip, and ate at a small cheap chain Perkins for breakfast near our hotel one morning. When deciding on snacks choose the ones that are non perishable and easy to pack. You can also bring small disposable self serve bowls of cereal and small pints of milk. The snacks that we brought with us for our 5 day trip included: (all of the items pictured below each under $10 purchased at Walmart).
There are 2 essentials you MUST bring from that collage. Bring enough bottled water and Gatorade because unless you go in the winter it will be very hot sometimes unbearably hot!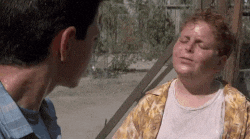 You can actually bring back packs into any of the Disney Parks, it will just get checked once you enter but no one will make you throw out your snacks or drinks or anything. Some people opt for healthier options while others have allergies and or diet restrictions so it isn't a big deal like when you're going to the movies. Aside from that, unexpected costs, emergencies and things happen while on vacation.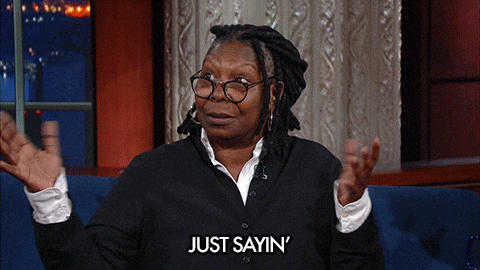 So BRING FOOD and have a plan B for stays that span a week. Why? Because if it boils down to it, you have to eat and get back home ? So as farfetched as it may sound I do recommend dry pantry staples, things that you can microwave (like Cup of Noodles) or canned soup to pad your meals $$ if needed to keep back at your hotel. 
Although we splurged on a souvenir at the park I would say if you're sticking to a budget take a visit to "The Disney Walmart" in Clermont off of highway 27 or other shops off site. We ended up spending $20 on a spray fan in the park! There is the option of the free souvenir, a button when you first enter the park at Guest Relations, you can get a "First Visit", "Happy Birthday", "Happy Anniversary" pin to name a few. There are some perks to wearing a pin in the park during your visit so definitely get one! We also purchased souvenirs at the Shops at Disney Springs which I will review in a later post.
If you can't bring the grandparents then Rider Swap will become your best friend during your visits to ALL Disney trips should you have a baby or toddler with you. We were not able to have a grandparent with us for this trip so we used Rider Swap the most at Hollywood Studios and Animal Kingdom. I will save the process and review for my next post!
Our children are 2, 7, and 9. We were able to do the following
Teacups
Buzz Lightyear's Space Ranger Spin Ride
Dumbo's Flight
The Barnstormer (Rider Swap)
Lunch at Columbia Harbour House
Winnie the Pooh
It's A Small World
Snack…I couldn't leave without getting a smoked turkey leg!
Aladdin's Magic Carpets
Splash Mountain (Rider Swap)
Fireworks at Cinderella's castle
One last tip, download the Disney App! One of my favorite things about this app is that it has GPS. Plug in a ride, attraction, restaurant or any area of interest and you receive step by by directions on how to get there live in real time just like Google Maps! This is an excellent app go make good use of your time, avoid getting lost, and if like me you're just no good with a map. There are some places in Magic Kingdom that can appear somewhat hidden. The app can also let you know the operating hours of various attractions and restaurants, whether or not they are closed for the season. Fast pass, and restaurant reservations can be made using this app. You can plan and schedule your whole visit using this app! Your first 2 Fast passes are FREE once you download the app. I ended up using the map to find out where to get a turkey leg, one location was closed and only seasonally open, and the other was just a cart. And so, with that experience shared, get the app! I saved time from getting lost and wandering around aimlessly for a turkey leg ?
All in all it was a successful trip and we hope to return as early as next year. Be sure to watch all of our Disney Vlogs on YouTube!